Description
description:
Excellent adhesion, ultrabasic covered by microporous coating, shows b adhesion in printing.
Very easy to take off the models, no tools needed when removing models.
Use clips to fix the glass plate on the hotbed, super flatness, fast and uniform heating.
High temperature higher sticky, the models will stick on bed firmly when the temperature is high.
Durable, the special coating is inorganic and has a hardness of 8 Mohs, and it is capable to work at 400ºC.
Easy to clean with alcohol/water.
Fit for CR10 3D printer.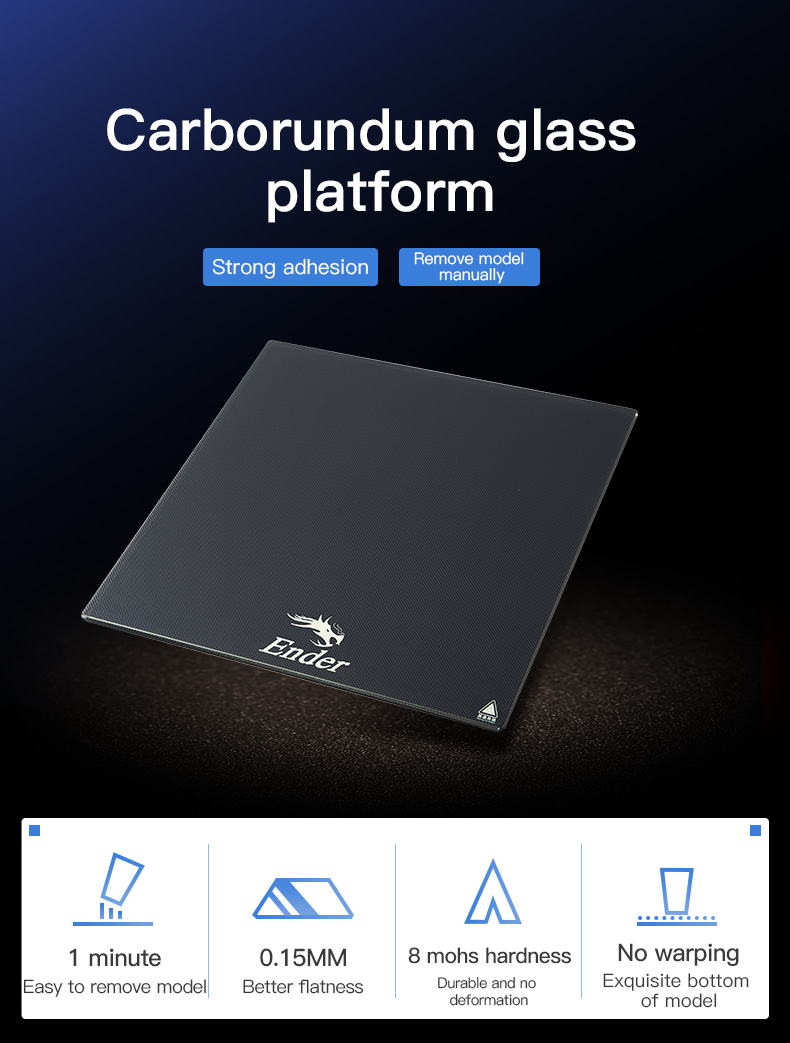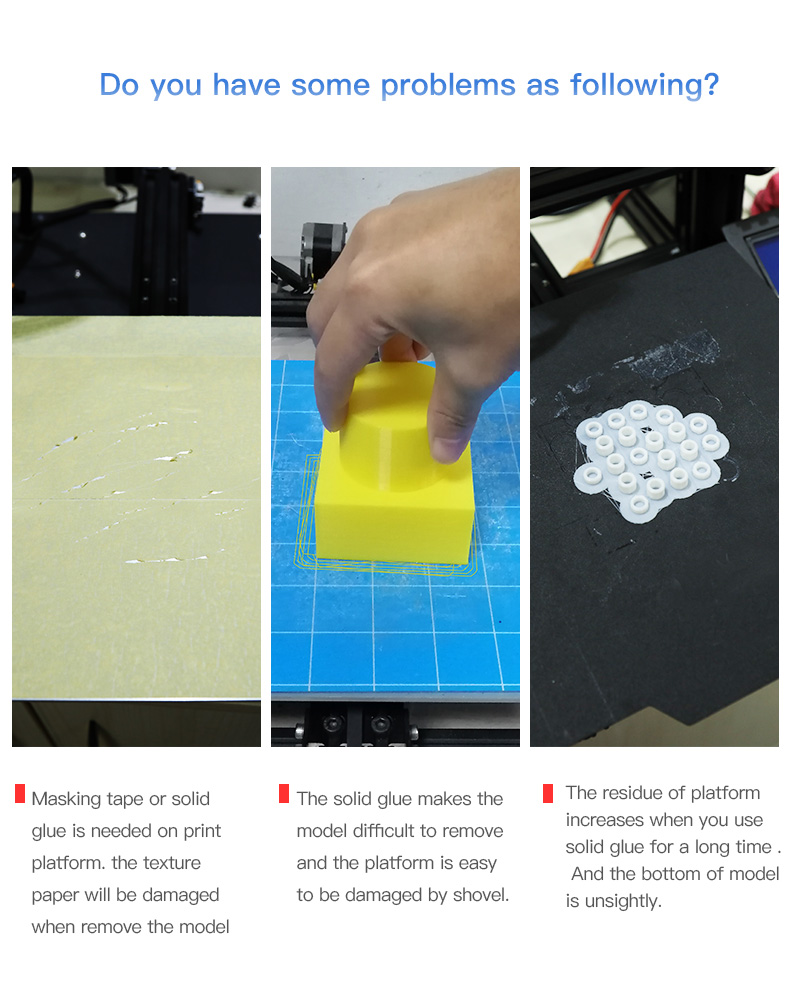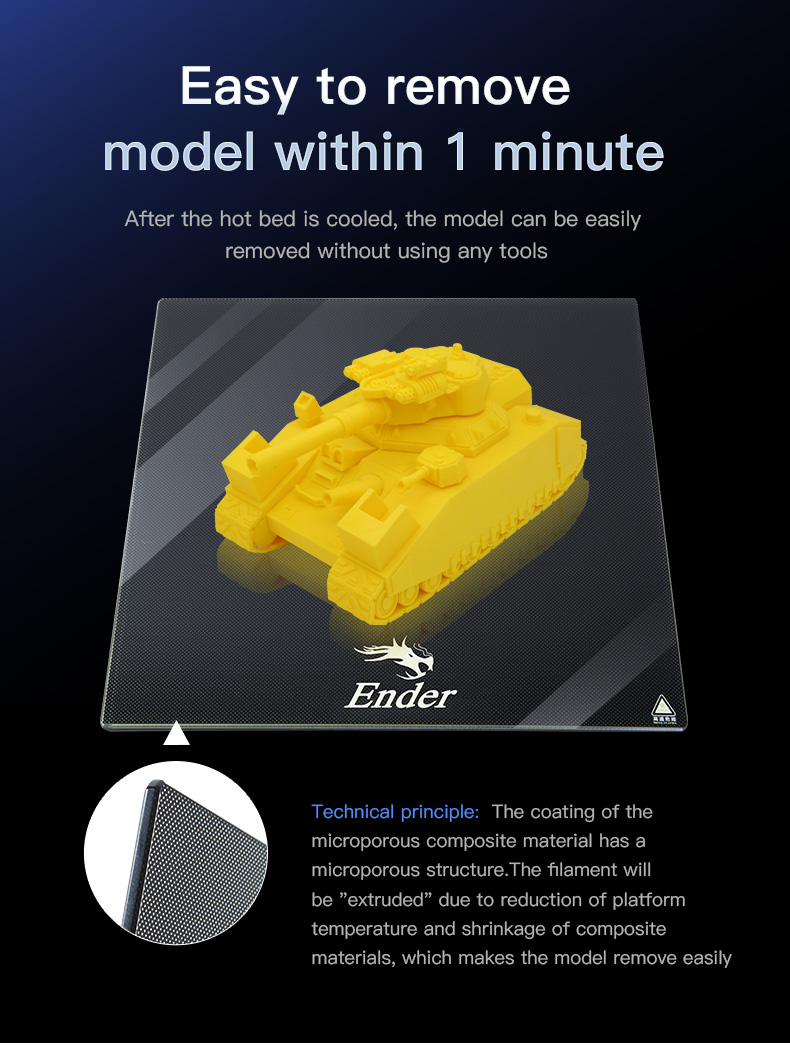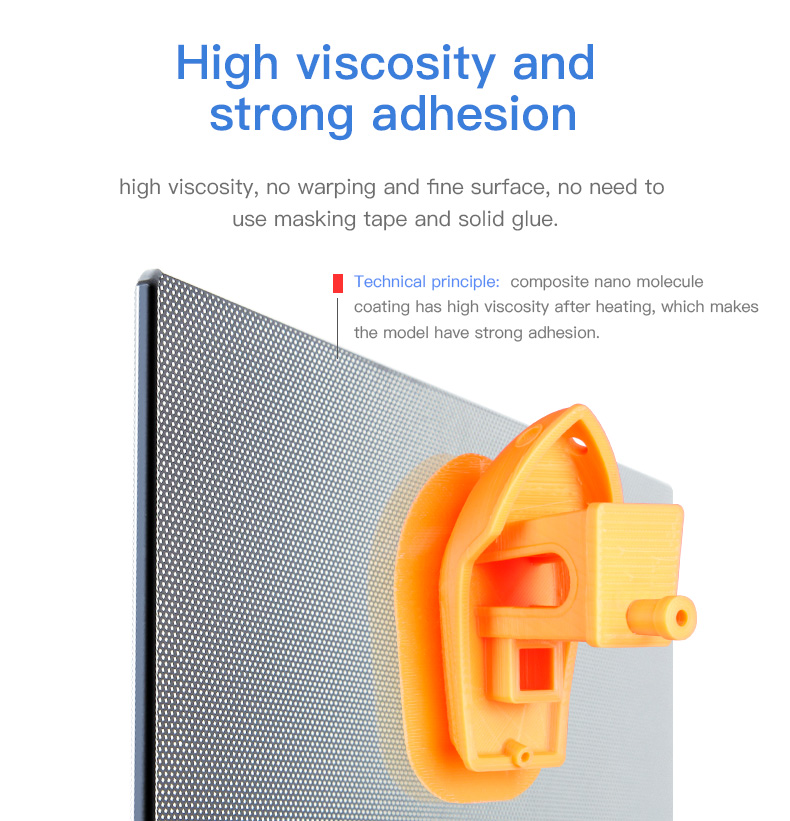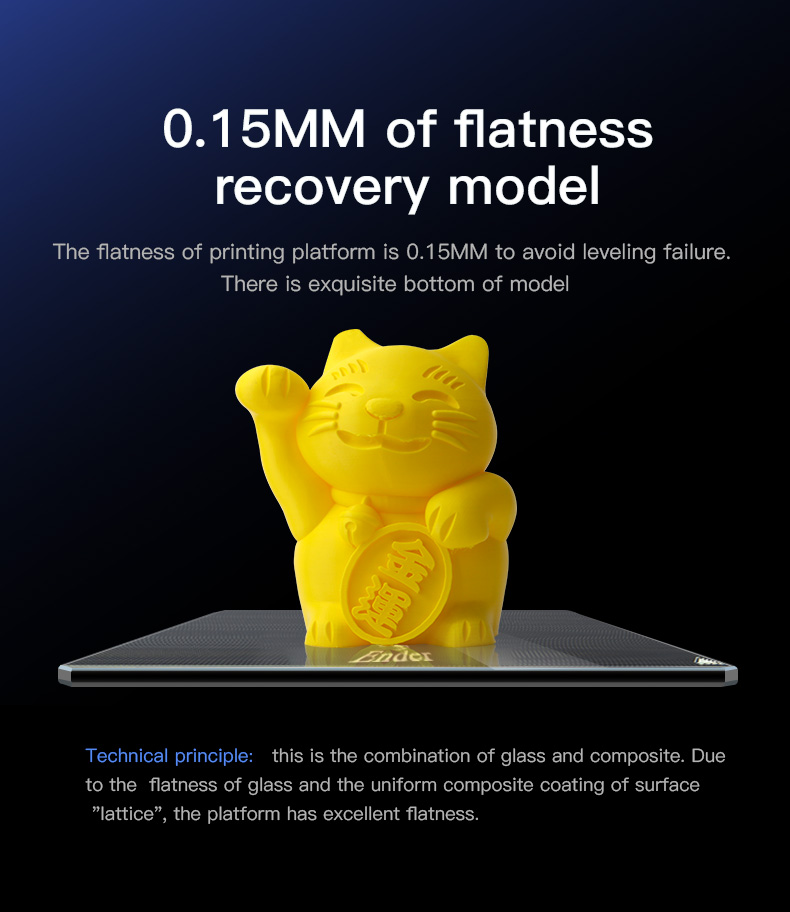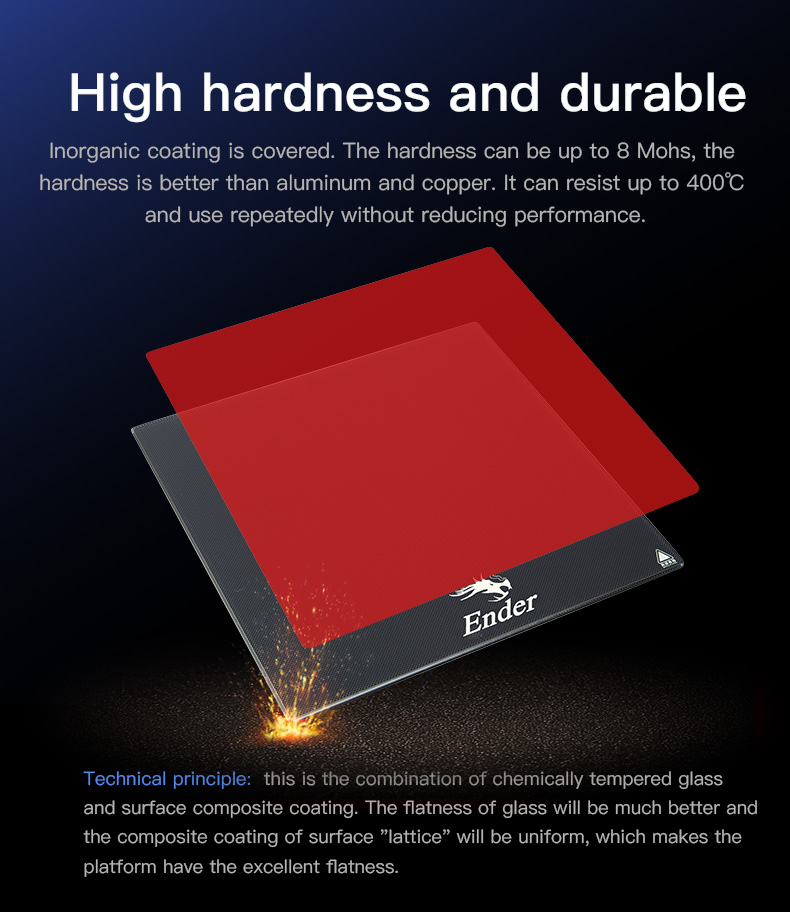 Specifications:
Material: Special Glass + microporous coatings
Color: Black
PLA: 50-70℃
Flexible filament: 50-70ºC
ABS: 1 00-125ºC (110ºC is recommended )
PC: 100-130ºC (120ºC is recommended )
Nelon: 90-120ºC (110ºC is recommended )
PP: 100-130ºC (120 ºC is recommended )
PETG: 50-70ºC
Product size: 31x31cm
Product weight: 532g/18.7oz
Package size: 30*28.5*4cm/11.8*11.2*1.5inch
Package weight: 696g/24.5oz