Description
CR-ABS 3D Printer Filament
Features:
Good Printing Effect
Dimensional Stability
Non-toxic
Wear Resistance, High Impact Strength
Tough hard 
The good effect of printing: Compared with ordinary ABS, the printing of large objects with edges and corners, cracking, warping, the whole peeling and other phenomena are obviously improved, the solution has strong fluidity, and the printing is smooth.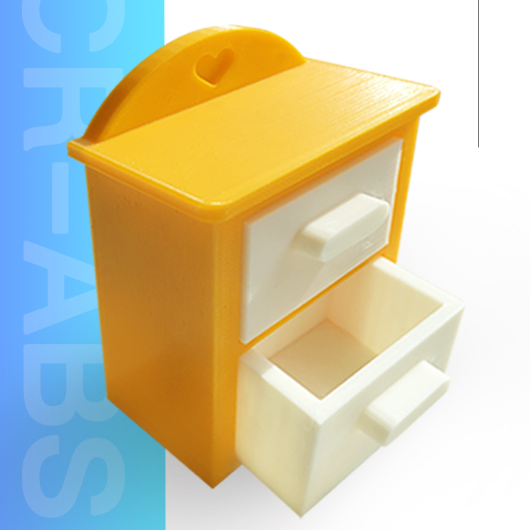 Non-toxic: In the process of printing the model, no harmful substances emission, safe, and non-toxic. It is healthy and pollution-free.
High stability: Excellent wear resistance and corrosion resistance, good dimensional stability.
More colors to build a 3D printing multi-color world: 10 commonly used colors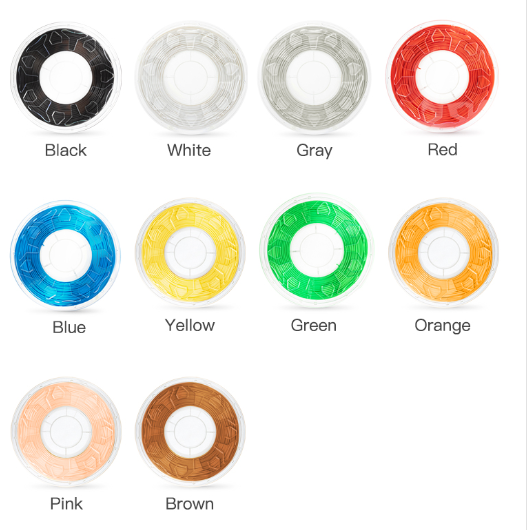 Product Parameters
Product Name: CR-ABS 3D printer filament
Printing Temperature: 220-260 °C
N.W.: 1KG
Package Weight: 1.15kg
Tensile Strength: 43MPa
Package Size: 210*210*75mm
Bubble: No
Tolerance: ±0.03mm
Filament Diameter: 1.75mm
Color: Black, White, Gray, Red, Blue, Yellow, Green, Orange, Pink, Brown