Description
IMPORTANT
This is a Preorder Product
Price Doesn't Include Shipping Cost (Ex-Ship Price)
Expected Lead-Time for Air Shipping 10-20 Days
Expected Lead-Time for Sea Freight 4-6 Weeks
Contact Us for a Quota, Accurate Lead-Time
The Mentioned Price is Retail Price, for B2B or Reseller Price Please Contact Us
Creality Sermoon D3 Pro
 

Dual-filament Printing

 

Auto XYZ Offset of the 2nd Hotend

 

Diverse Filaments for Broad Applications

 

Stay auto-leveled for Long

 

Thermostatic Build Chamber

 

Flexible Build Plate
Independent Dual Extrusion:

The Sermoon D3 Pro features independent, easy-to-switch dual nozzles with a lightweight, integrated design and efficient, precise movement.



High-temp Printing:

With the hardened steel nozzles capable of temperatures up to 300℃, the Sermoon D3 Pro expands the range of printable materials to include high-temperature thermoplastics and engineering-grade filaments.



Creality Cloud App Smart Control:

With the integrated Creality Cloud App, users can easily control and monitor their printing progress remotely. This smart control feature provides convenience and flexibility, allowing users to manage their prints from anywhere.



Air Filtration:

The Sermoon D3 Pro incorporates an advanced air purifier to minimize emissions and ensure a clean and safe printing environment. This feature is essential for users working in enclosed spaces or sensitive environments.



Auto-leveling and Auto-shutdown:

The Sermoon D3 Pro is equipped with automatic bed levelling which keeps the bed level for a long time, removing the need for Z-offset adjustment and ensuring optimal print quality. Additionally, it features an auto-shutdown function, providing energy efficiency and peace of mind.



User-Friendly Design:

The Sermoon D3 Pro is designed with user convenience in mind, featuring a built-in toolbox for easy storage of essential tools and accessories. This thoughtful design element enhances the overall user experience and ensures a clutter-free workspace.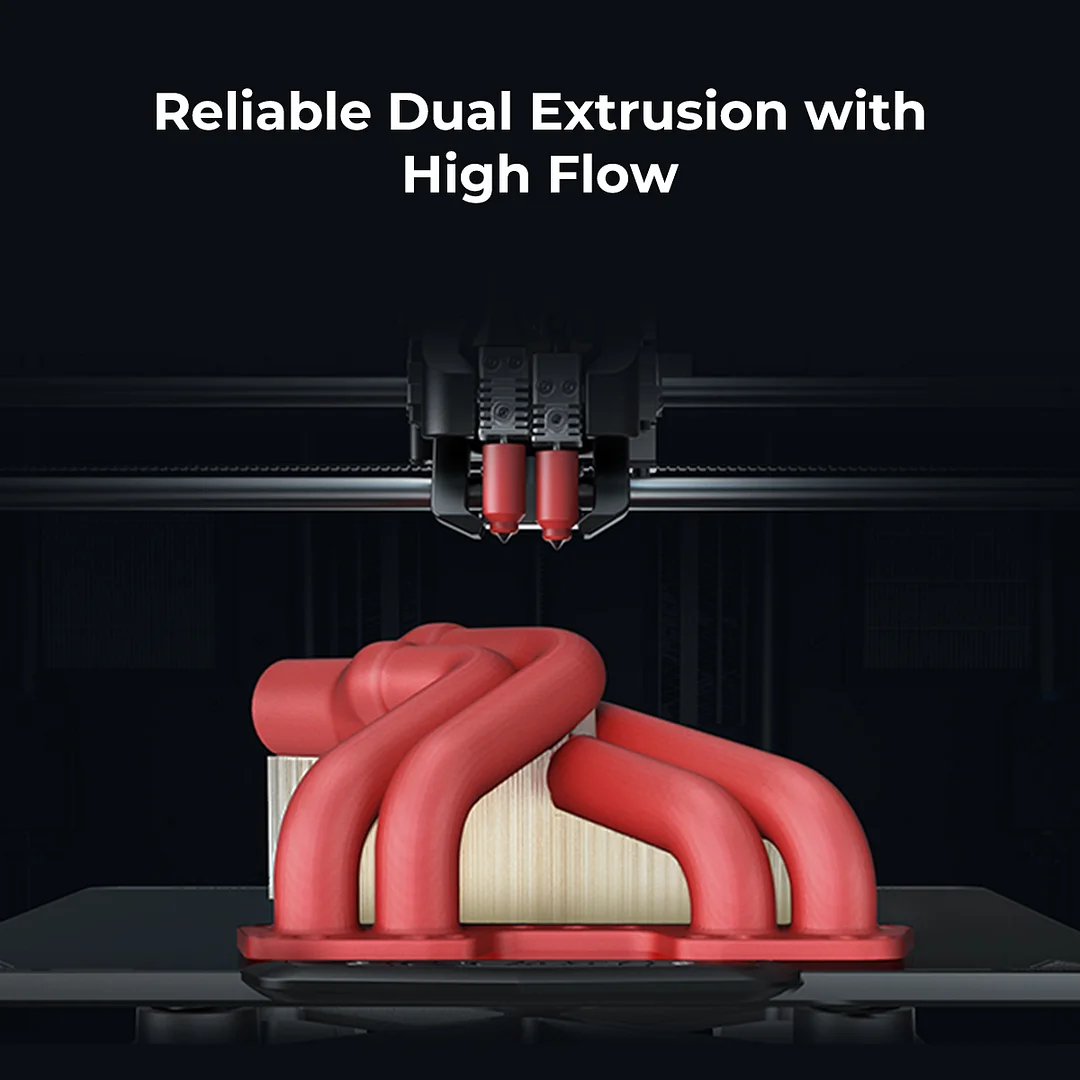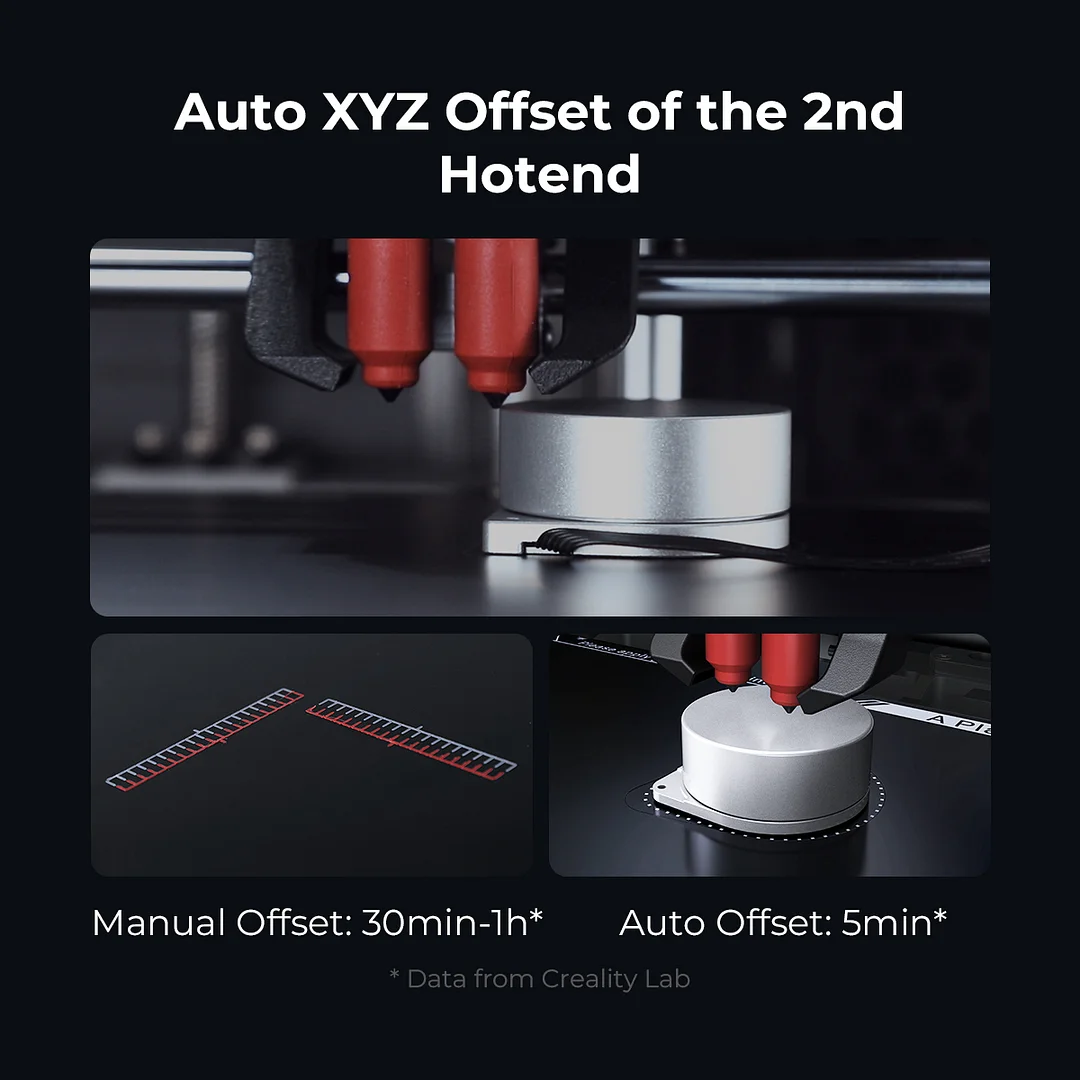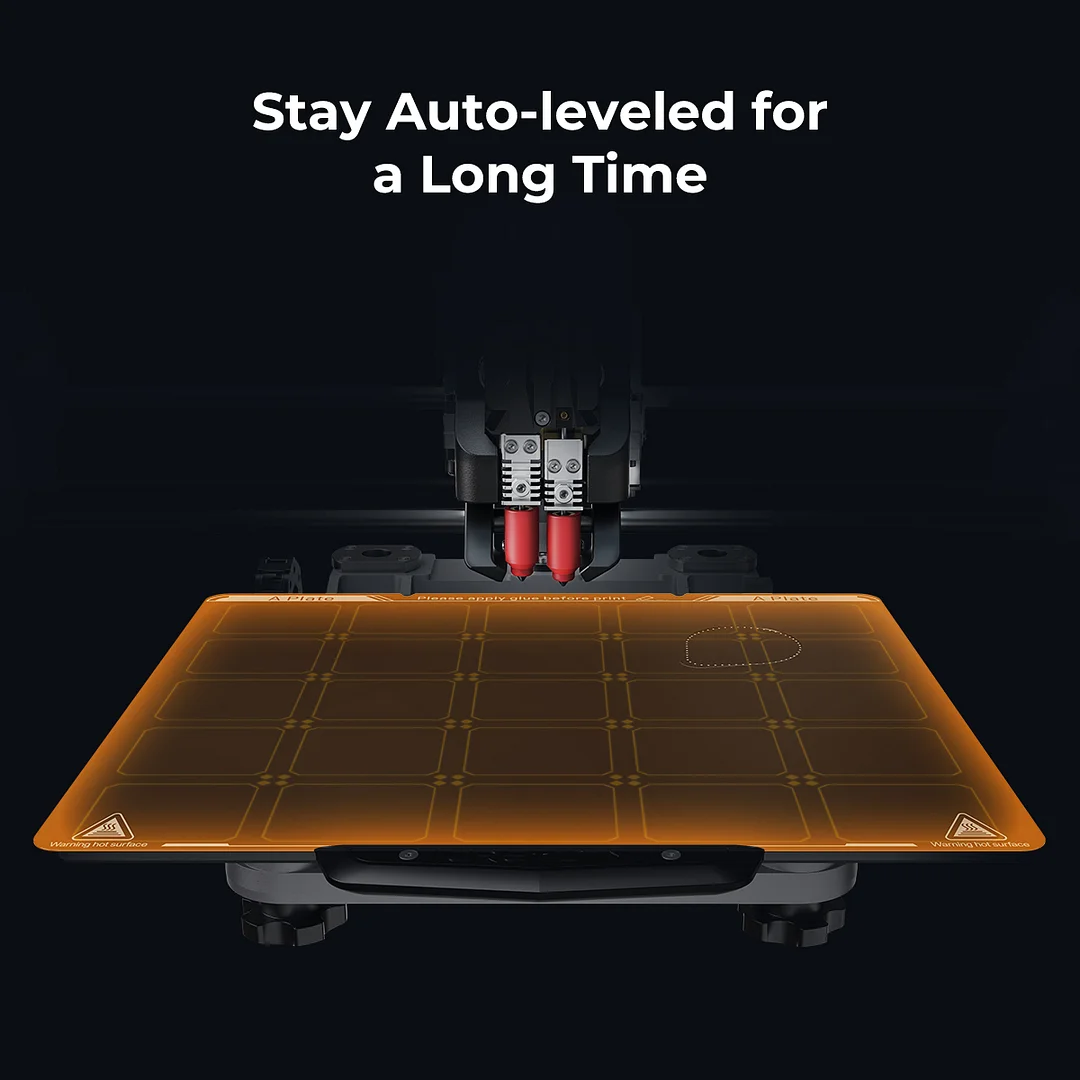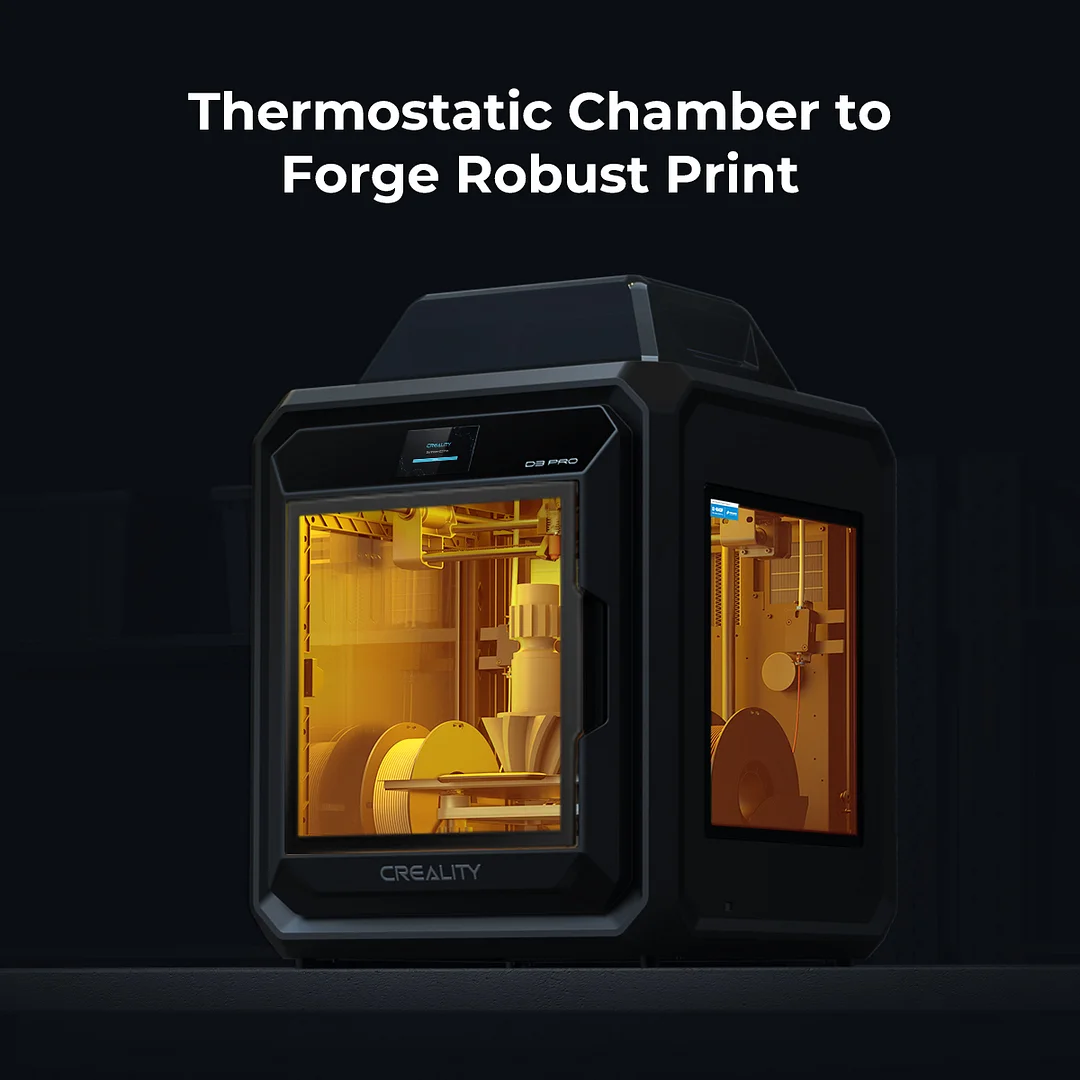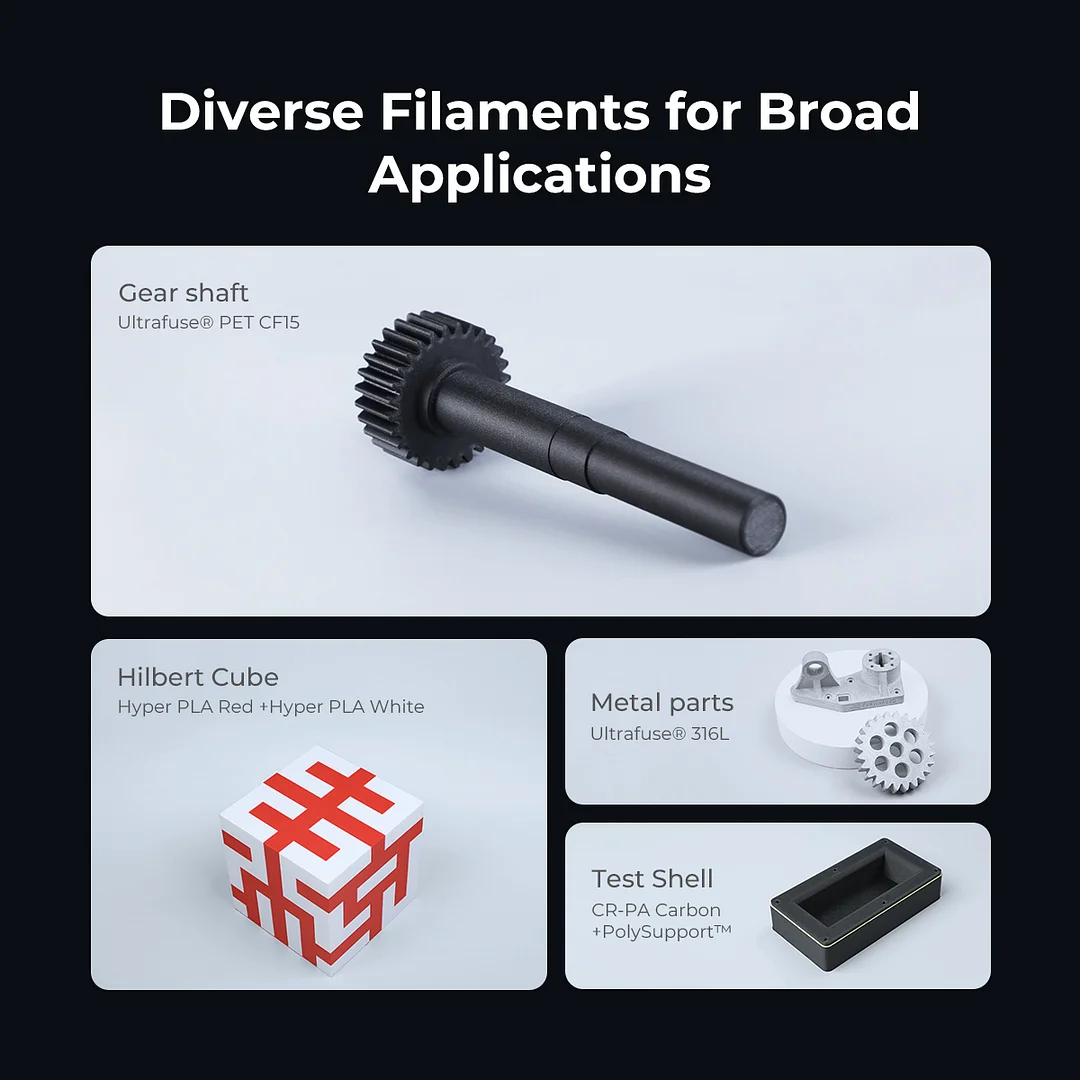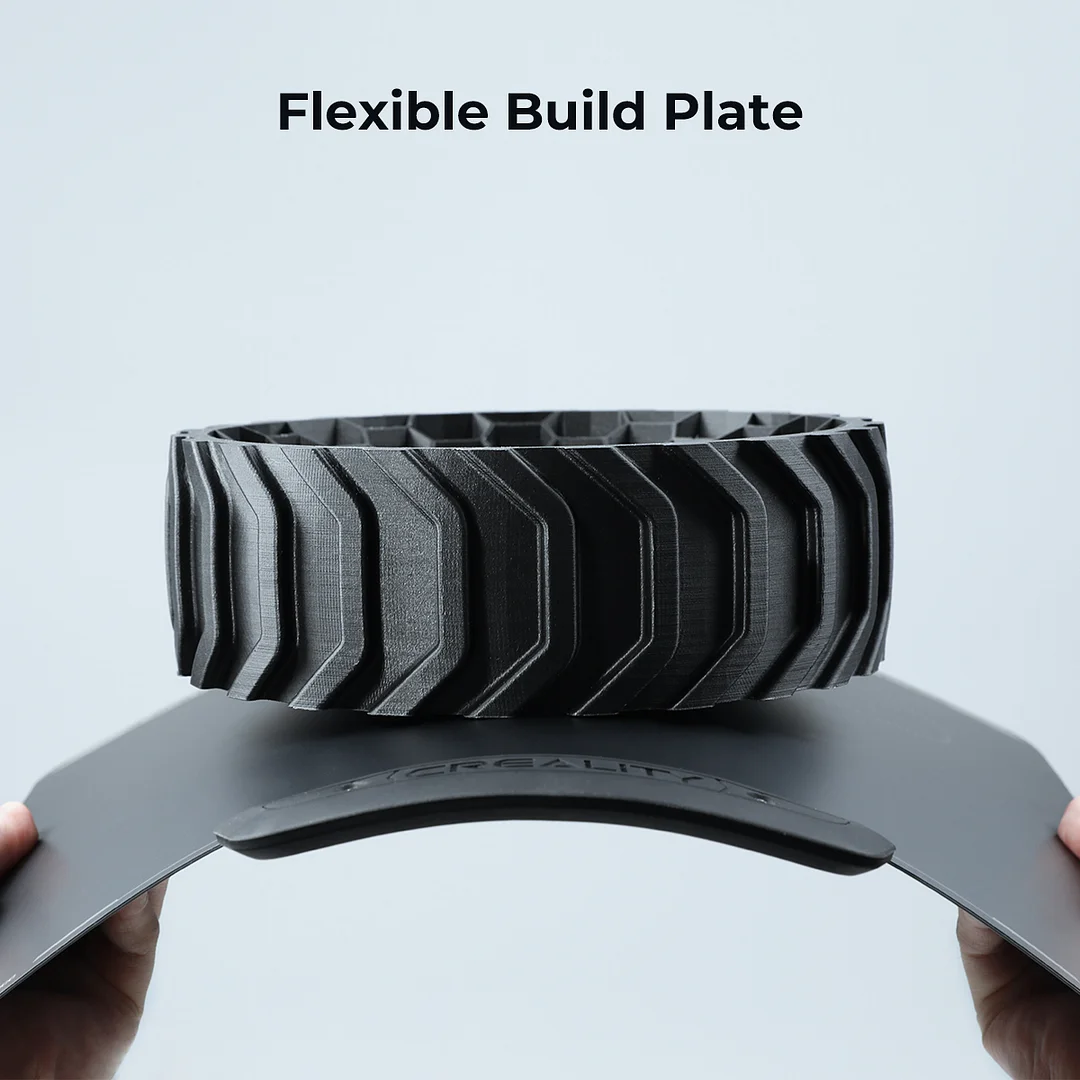 Specifications:
Printing Technology: FDM
Build Volume: 290*220*300 mm
Product Dimensions: 553*578*656 mm
Package Dimensions: 695*670*700 mm
Max. Printing Speed: 300mm/s, 5000mm/s² (single extrusion)
Printing Accuracy: ±0.1mm
Filament Diameter: 1.75mm
Extruder: Direct drive dual-gear extruder
Nozzle: Hardened steel nozzle
Nozzle Temperature: 300°C
Heatbed Temperature: 120°C
Max. Chamber Temperature: 60℃
Build Surface: Flexible build plater
Leveling Mode: Auto leveling
Display: 4.3" touch screen
Mainboard: 32-bit silent mainboard
Connectivity:WiFi, USB drive, Ethernet
Rated Voltage: 100-240V~, 50/60Hz
Filament Runout Sensor: Yes
Pause While Opening Door: Yes
Slicing Software: Creality Print 4.3 or newer version
Supported Filaments: PLA, PETG, PET, TPU, PVA, BVOH, HIPS, PA, ABS, ASA, PC, PC-ABS, PLA-CF, PA-CF, PET-CF, Metal, etc.
File Formats For Slicing: STL, OBJ, AMF