Description
Creality HALOT-ONE: High-performance resin 3D printer of a new generation. Print size: 127*80*160mm
Integral light source
Strong Kernel 
Efficient slicing
New-generation operation system
OTA online upgrade
Efficient cooling & filtration
Precision Z-axis module
Simple elegance design
5.96 Inches Monochrome LCD
The self-developed integral light source, High precision:
The self-developed optical system of the new generation adopts the light principle of reflection + refraction to make the light intensity distribution of the whole screen uniform, and each dimension of the model with consistent accuracy.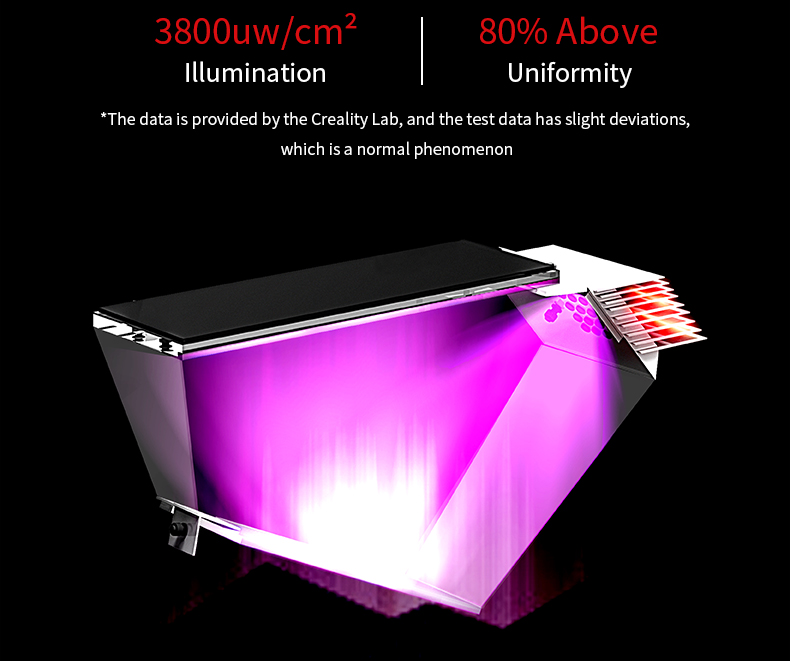 Integral light source:
The light will be projected evenly on the printing screen through the principle of refraction and reflection of light to achieve high-precision and uniform printing.
The high-performance mainboard and Big data image processing capabilities: 
The self-developed mainboard of a new generation boasts the main control chip equipped with the ARMCortex™-M4 pro-cessor to embrace a strong computing capability and data processing capability, realize leapfrog upgrade, and greatly reduce the power consumption.
OTA online upgrade:
Supports OTA online upgrade and continuously introduces new features to quickly improve the user experience.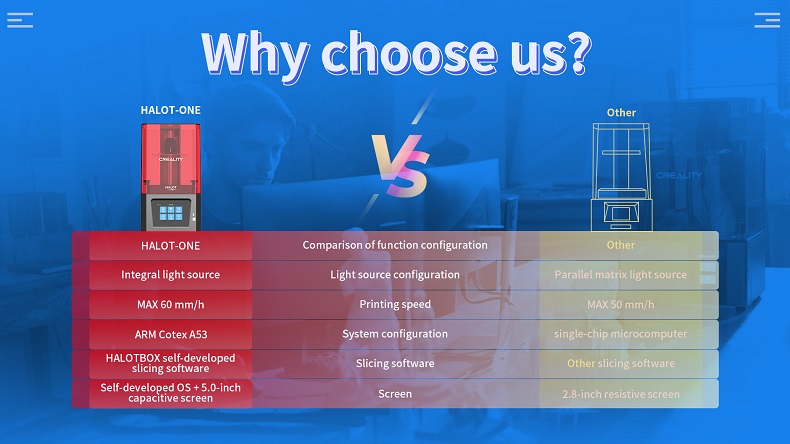 Product Parameters
Machine size: 221*221*404mm
Print size: 127*80*160mm
Engine noise: < 60dB
Auto-leveling: Easy manual leveling
Machine Weight: 7.1kg
Package Weight: 8.8kg
Input voltage: 100-240V
Power Output: 24V, 1.3A
Package size: 295*295*545mm
Power supply: 100W
XY-axis precision: 0.01-0.05mm
UI style: Creality UI Style