Roll over image to zoom in
Description
Features:
Large model cleaning/curing
10.1-inch large size
Large rotate at the speed
Speed/Time settings
Interactive interface
10.1-inch Washing/Curing Machine:
Large space for washing and curing, to meet the processing demand of large size models.
360° all-around curing
360° specular reflections curing rotating platform with 385nm and 405nm dual-band LED beads, all-round curing without dead band.
Upgrade the lens UV lamp beads:
Dual-band UV lamp beads strip, increase entire lens strip to make the UV light source irradiation is more uniform and concentrated and more complete model curing.
Product Parameter
Fully-enclosed machine size: 325*295*485mm
Fully-enclosed weight: 8kg
Washing size: 240*160*200mm
Maximum model weight: 2.5kg
Mode: Cleaning/Curing
SLA wavelength: 385nm&405nm
Box type: Fully-enclosed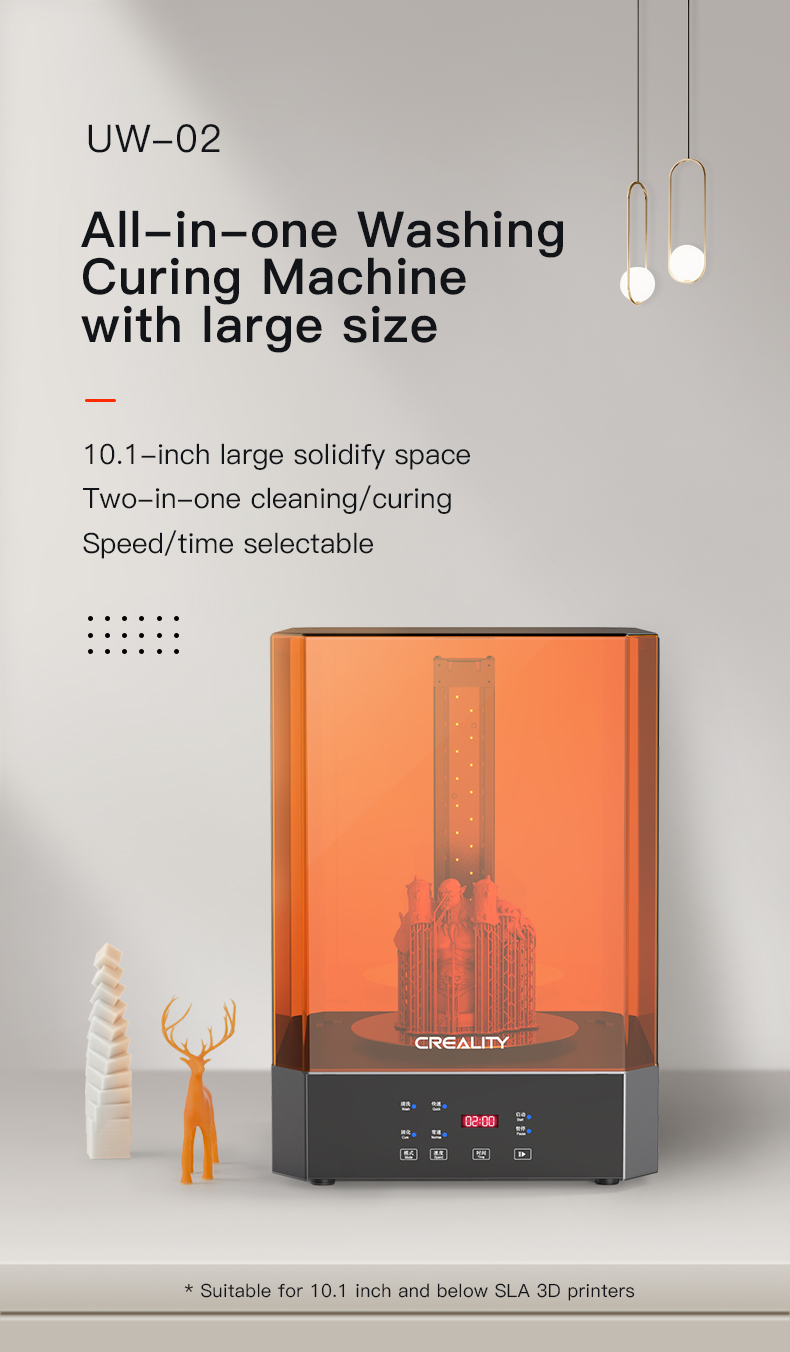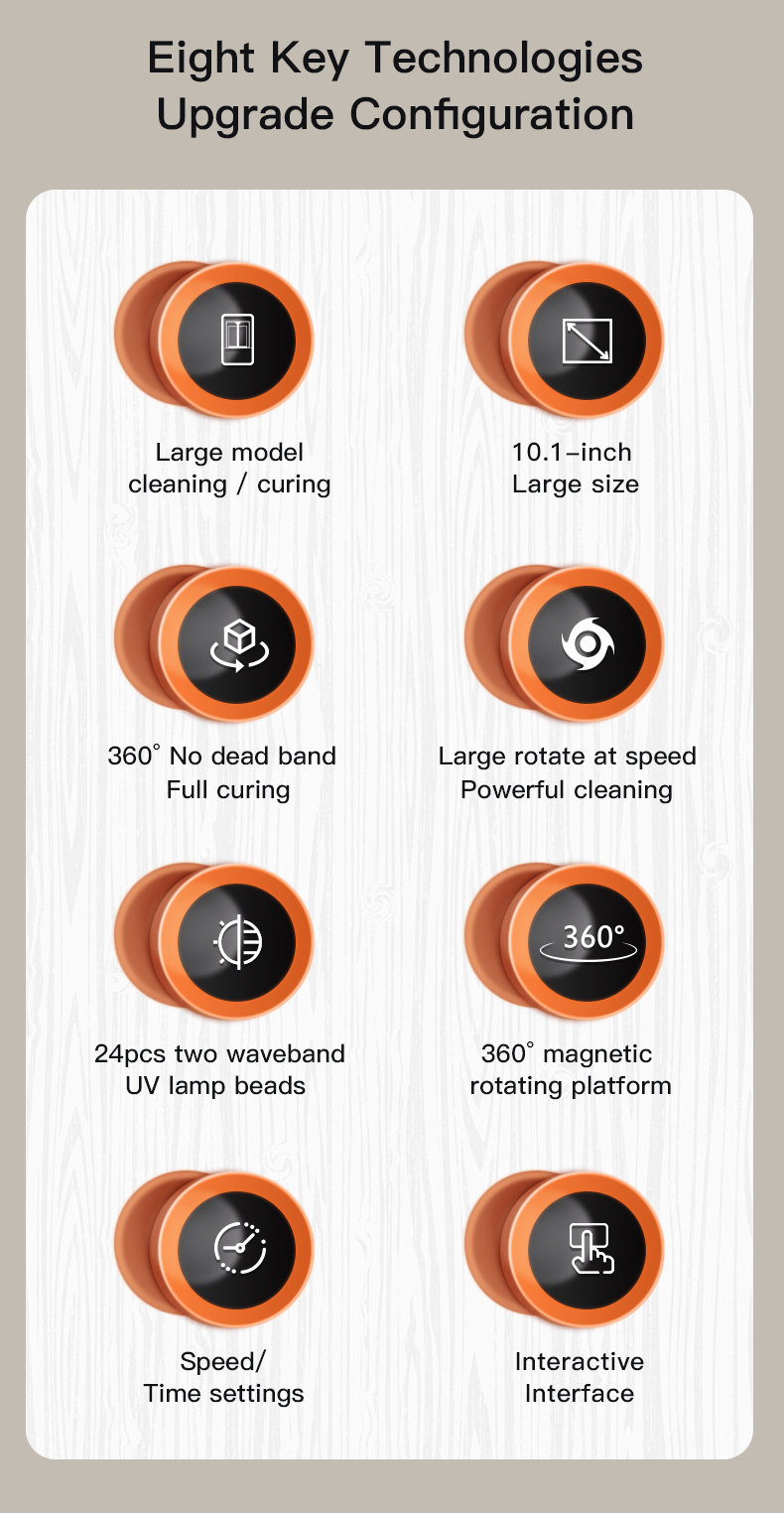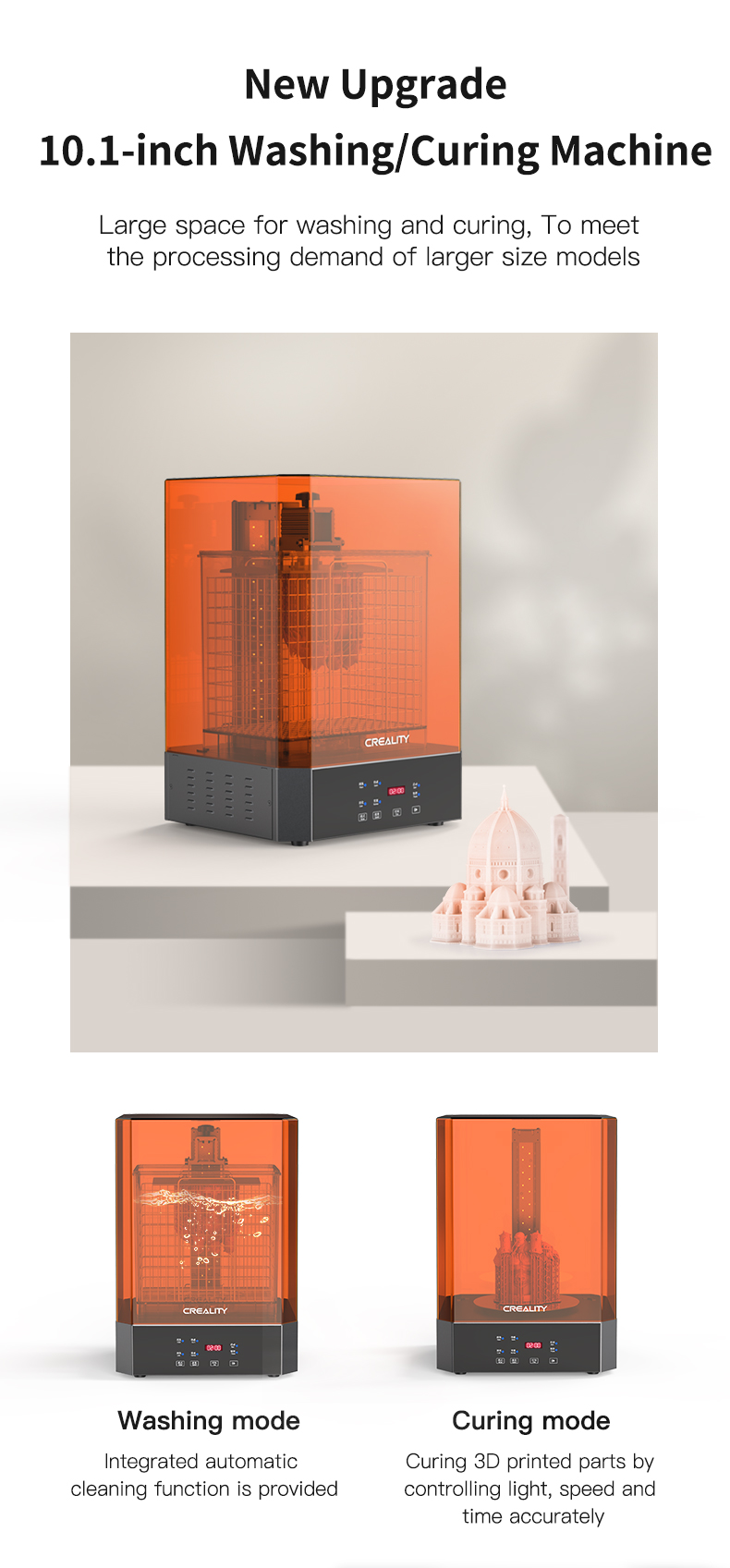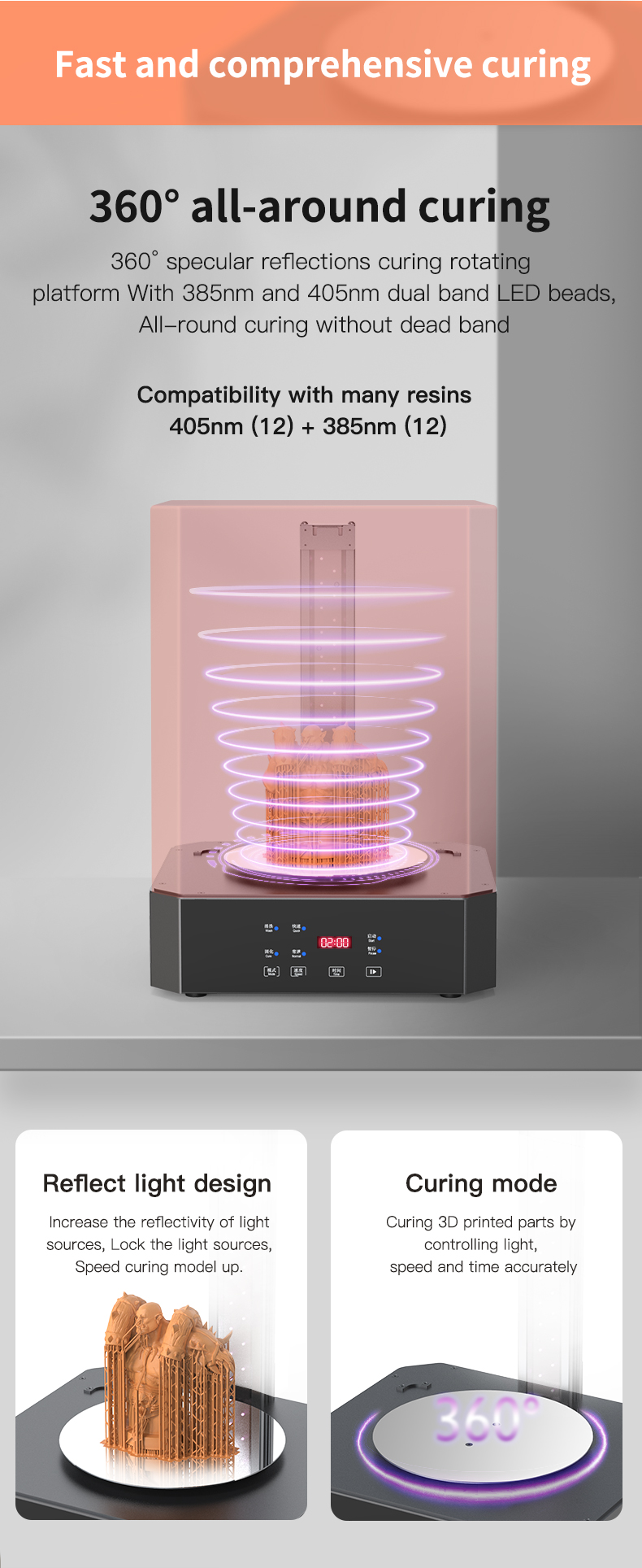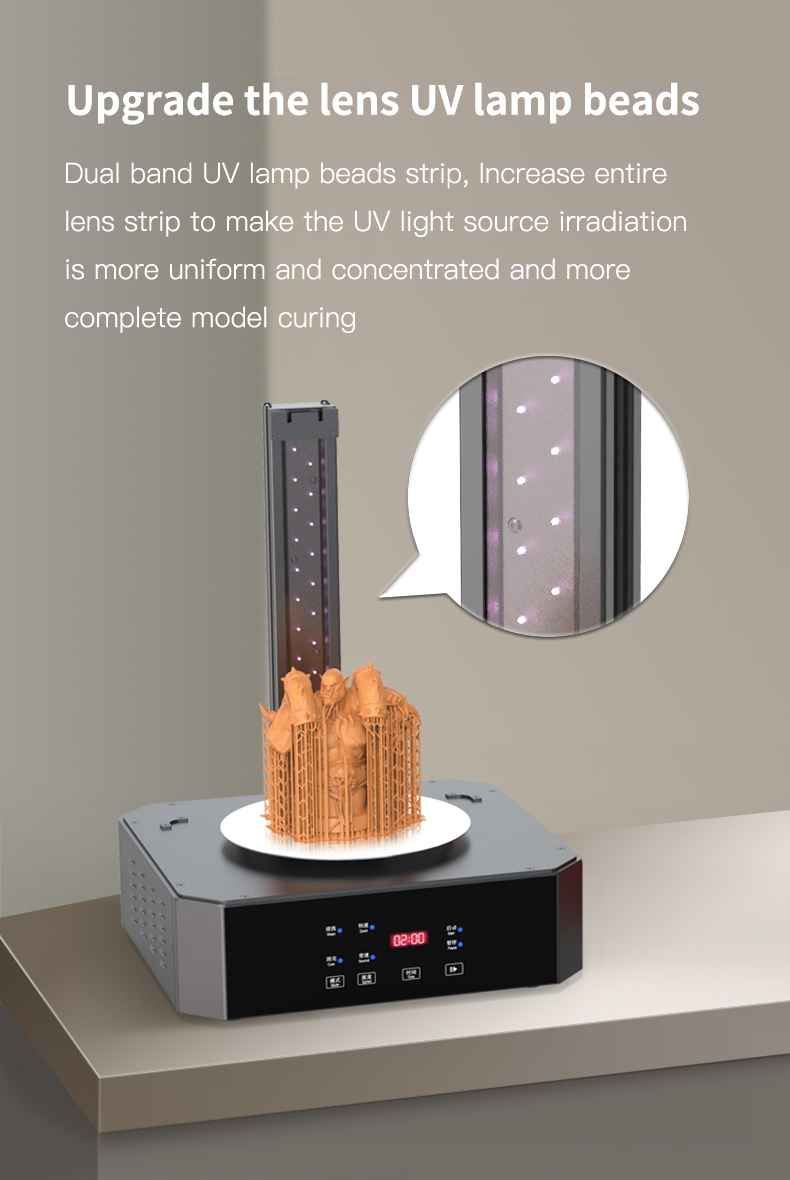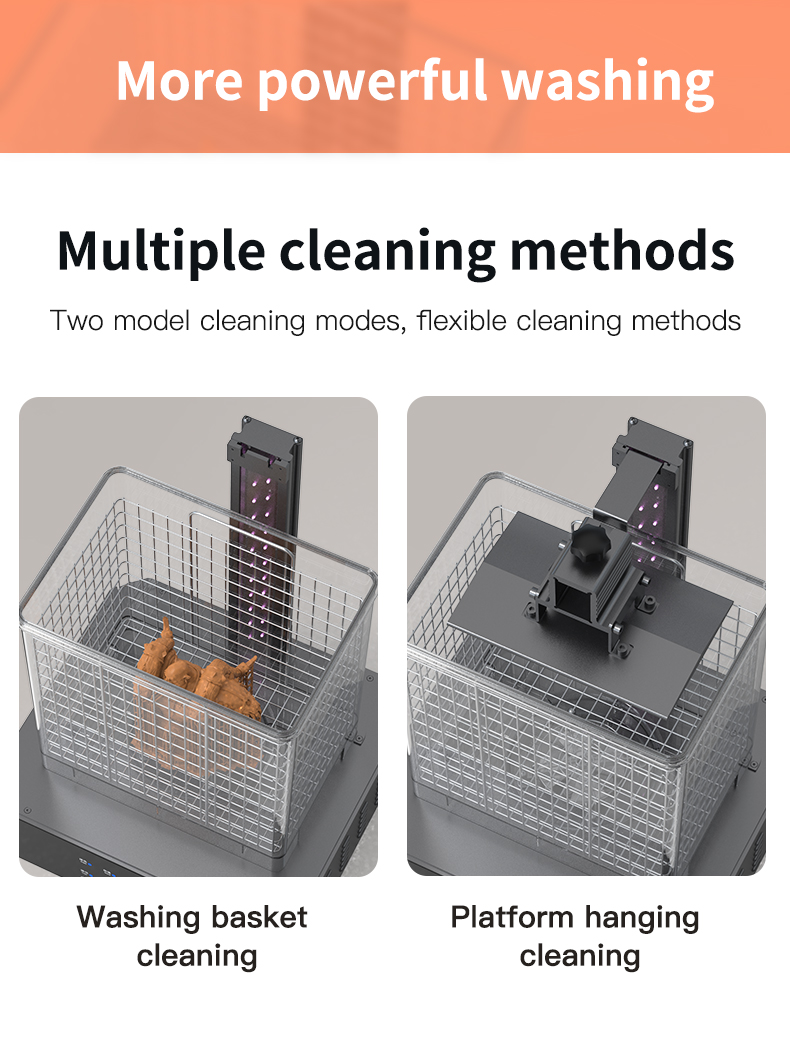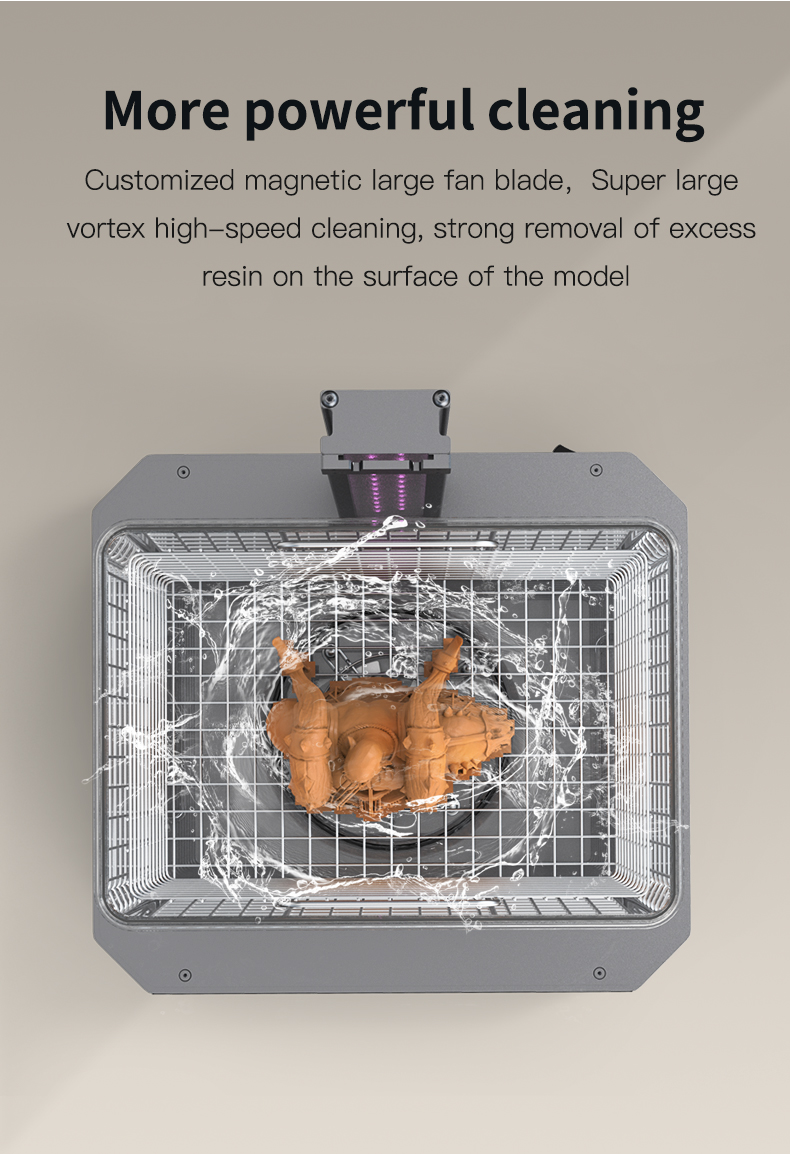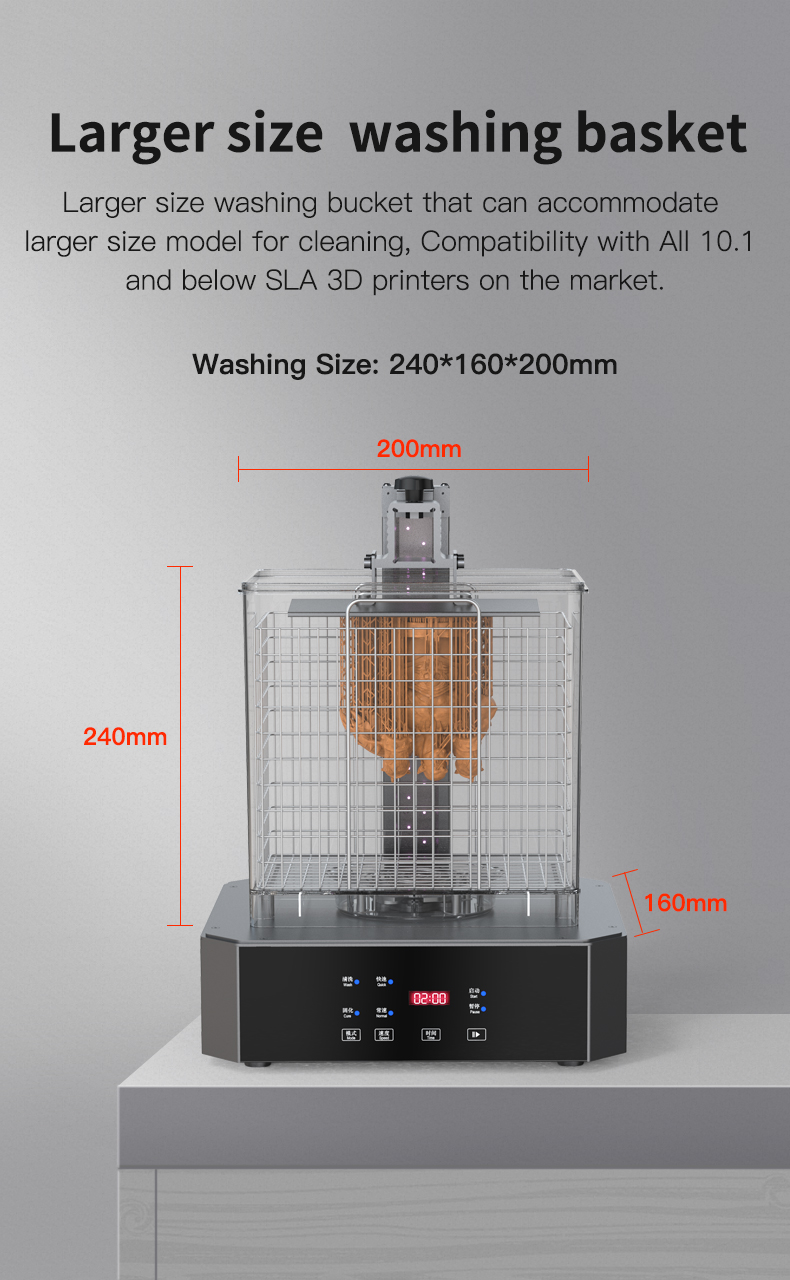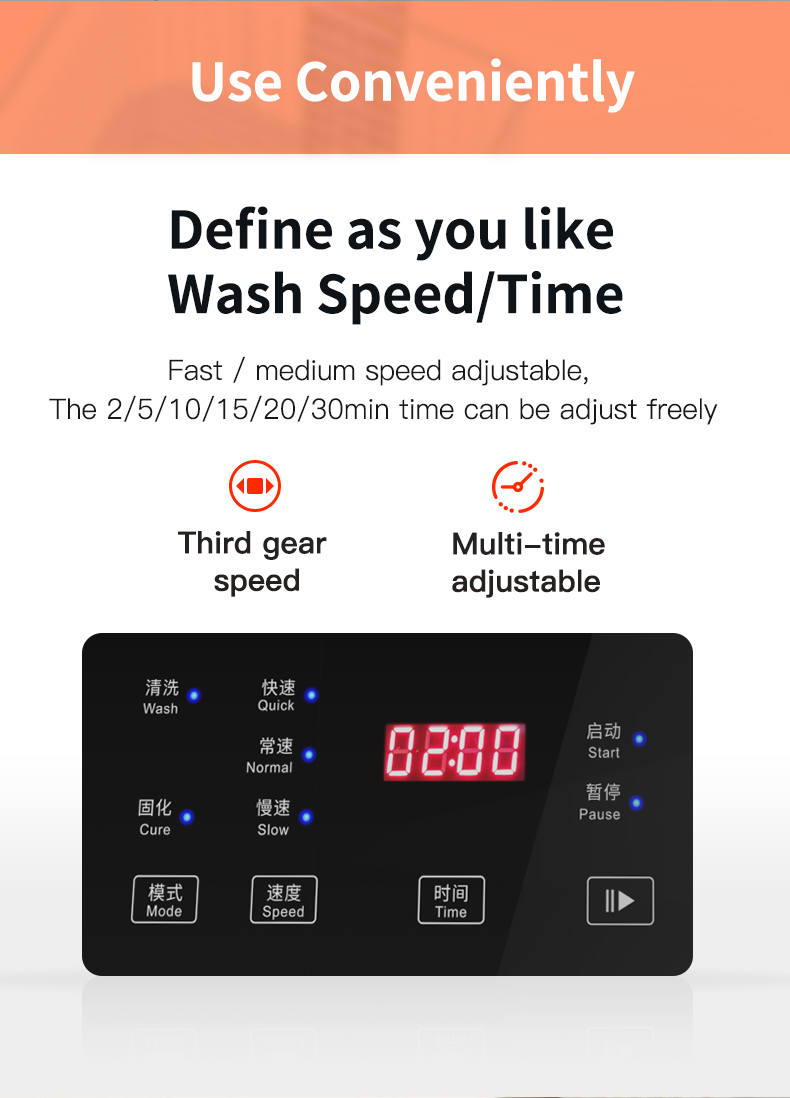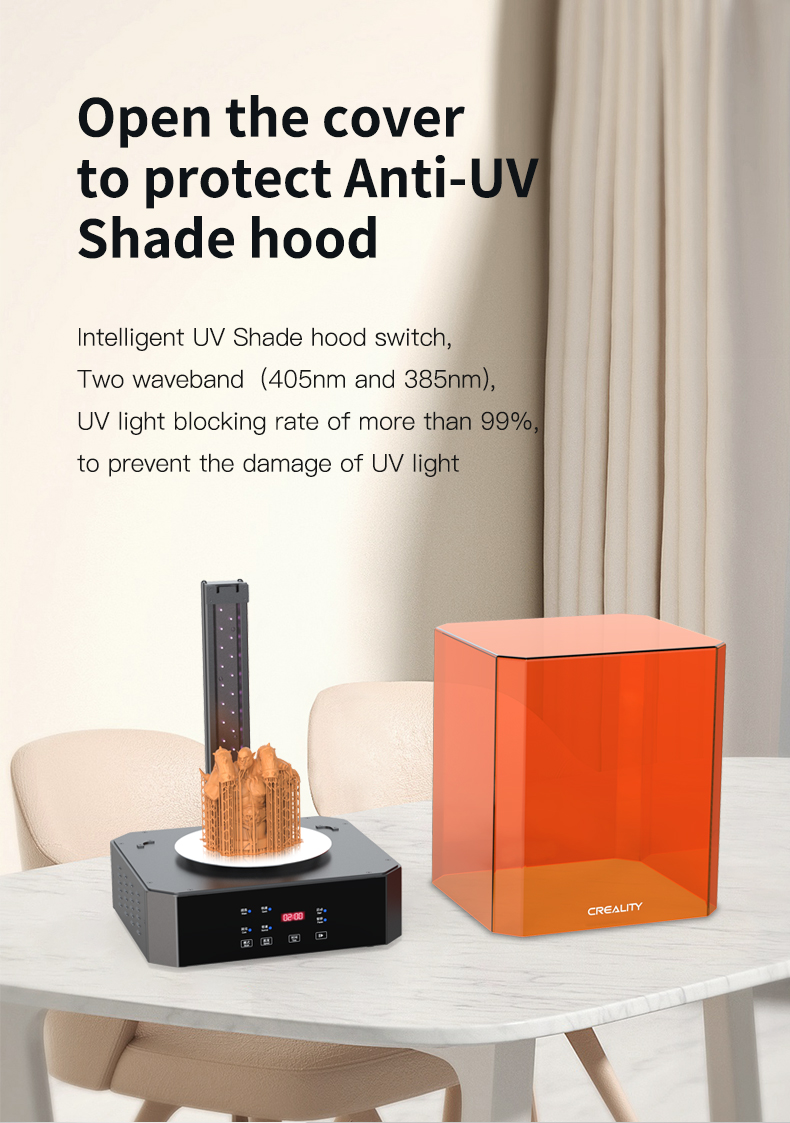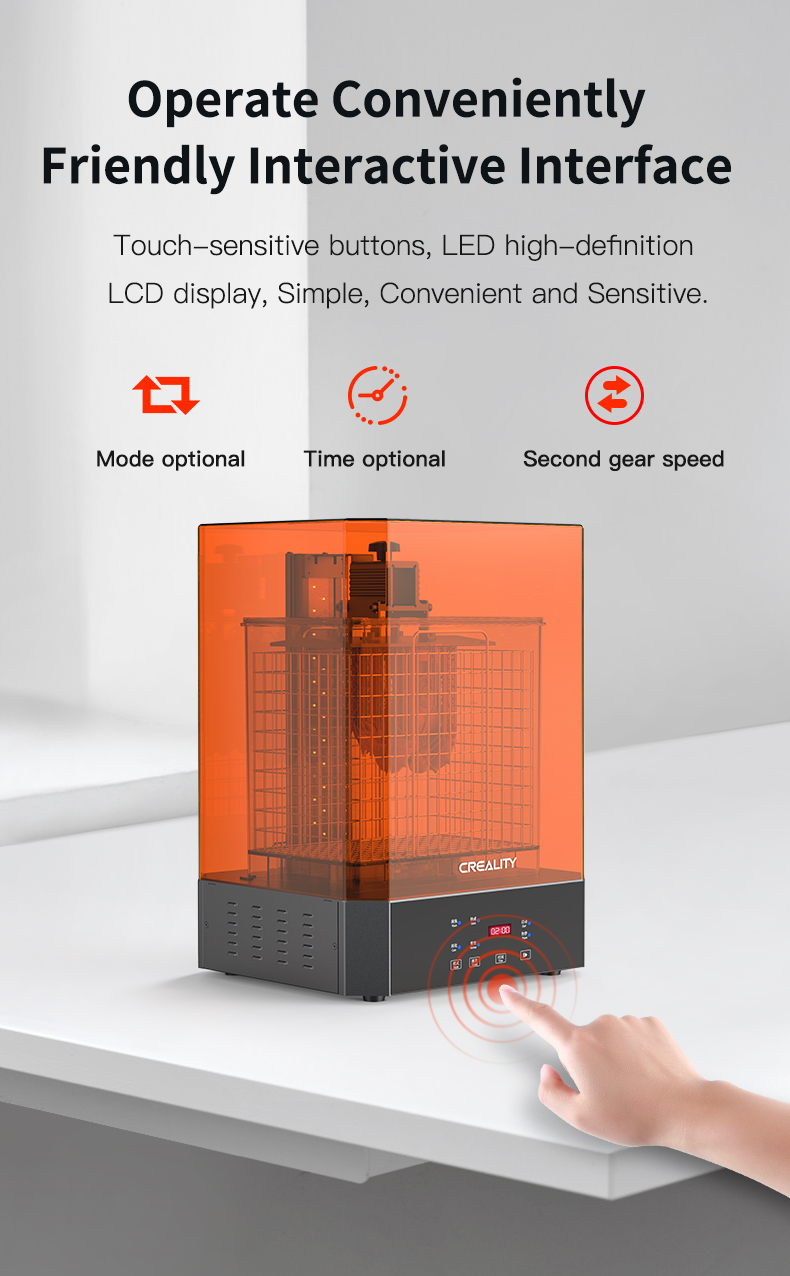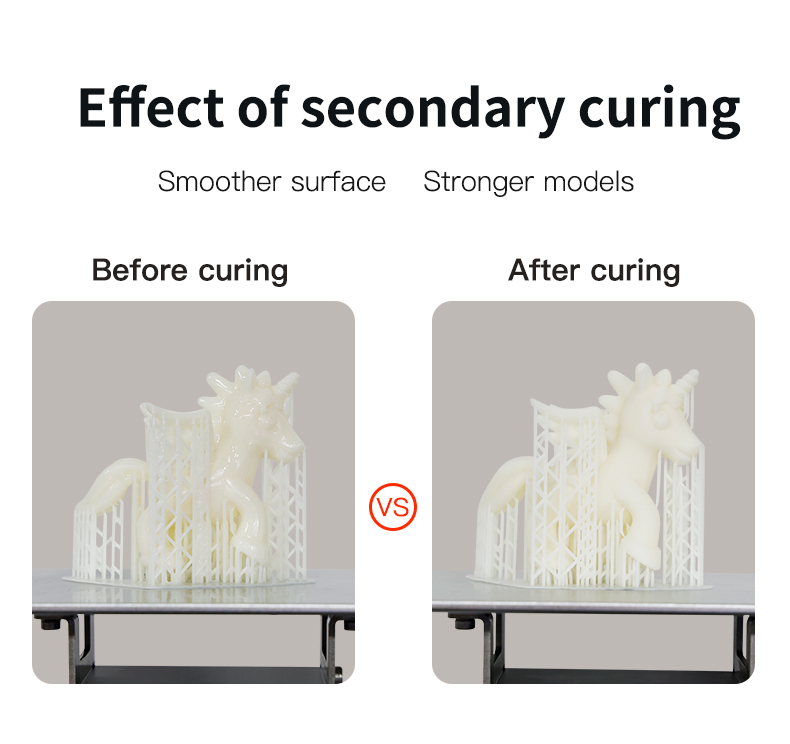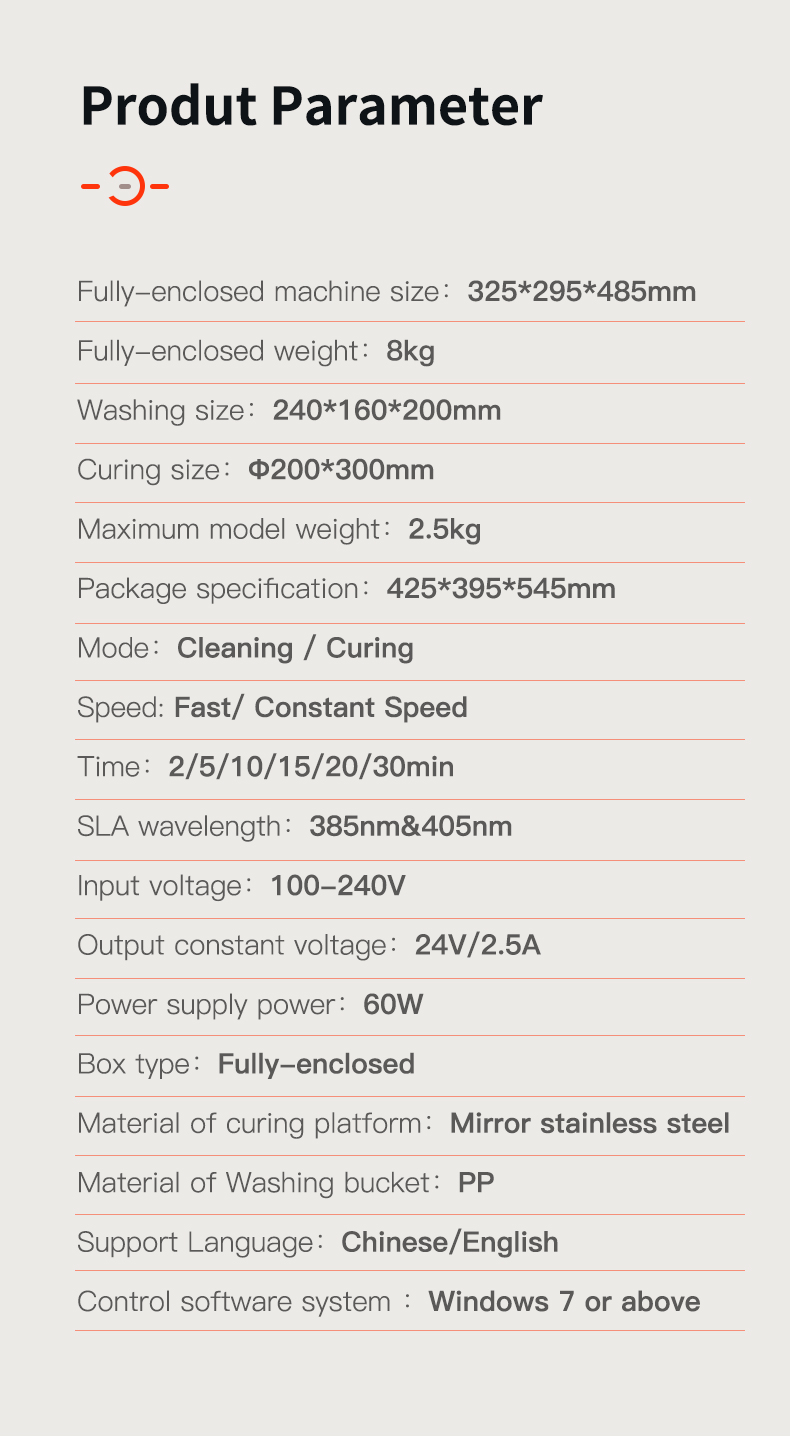 Payment & Security
Your payment information is processed securely. We do not store credit card details nor have access to your credit card information.